Museum Guide: First Floor (Free Admission)
Admission is free to the first floor where you can enjoy books or videos in our library and participate in fun events like craft workshops and movie screenings!
Note: some workshops and events may require participation fees.
Cars and the Legacy of Hiroshima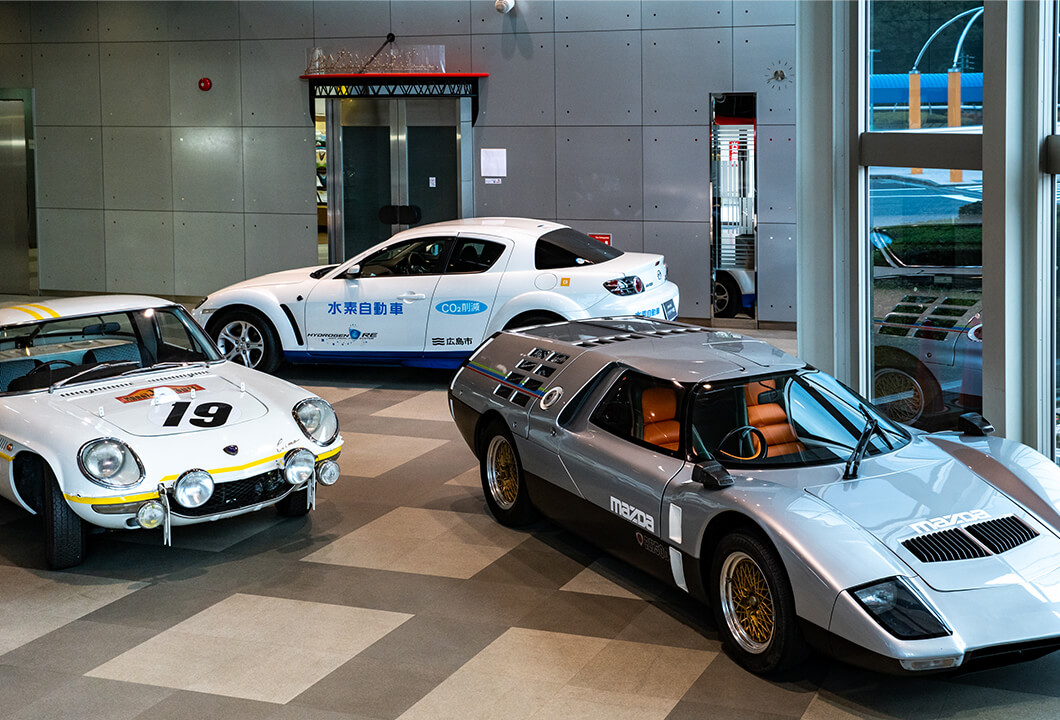 This display features three historic cars made by Hiroshima car manufacturer Mazda, including the RX500 concept car (exhibited at the 17th Tokyo Motor Show in 1970), the Cosmos Sports (replica of the Marathon De La Route model), and the RX-8 (Hydrogen RE). Each car is maintained and ready to drive with working engines.

Note: Exhibit may be closed due to events.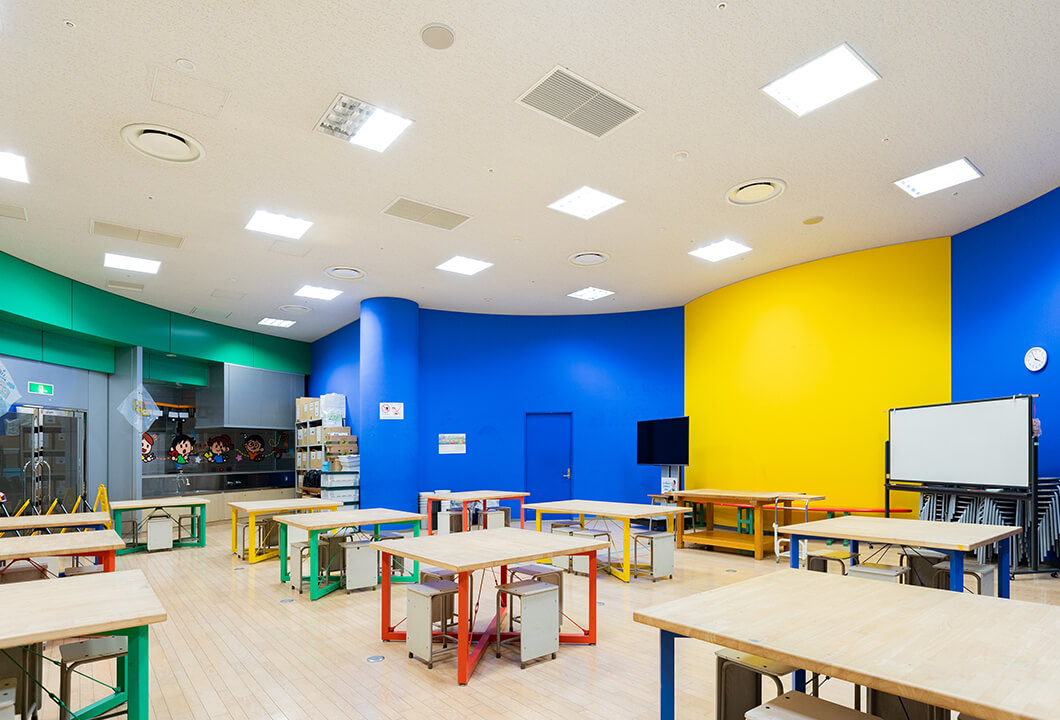 Making vehicles is a craft like any other, and we offer craft workshops for a wide range of ages, from small children to adults, to encourage hands-on craft experiences that will help our visitors better appreciate and enjoy vehicles.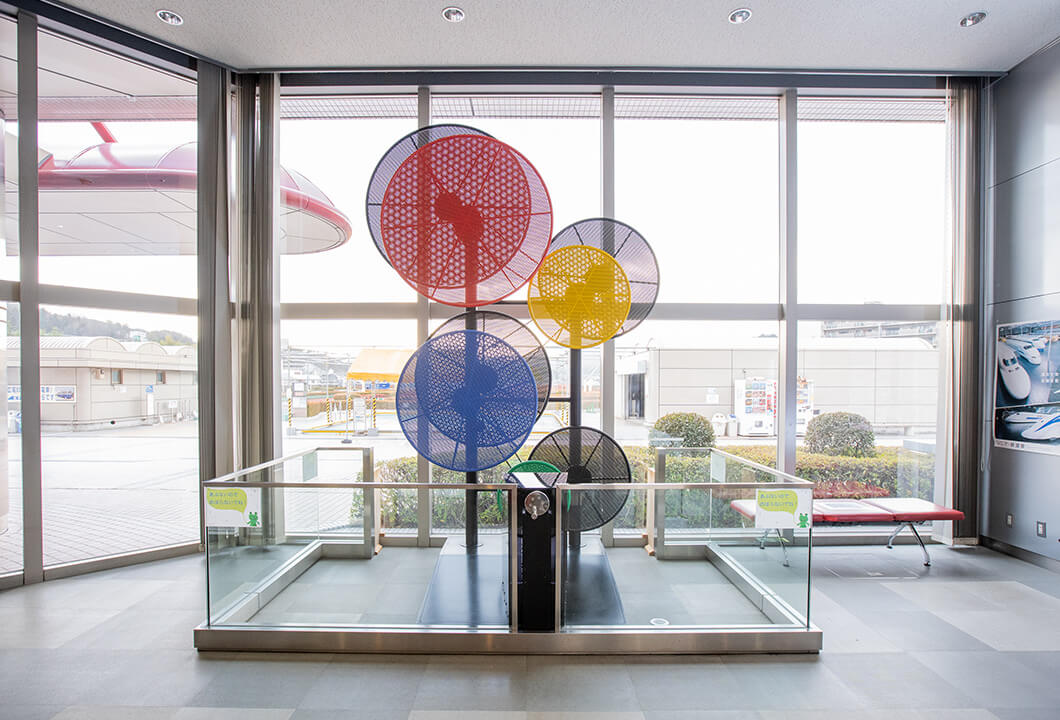 Try this in pairs: while one person turns the handle to move the rings, have the other stand at a distance and watch as the lights inside the rings change in unexpected ways!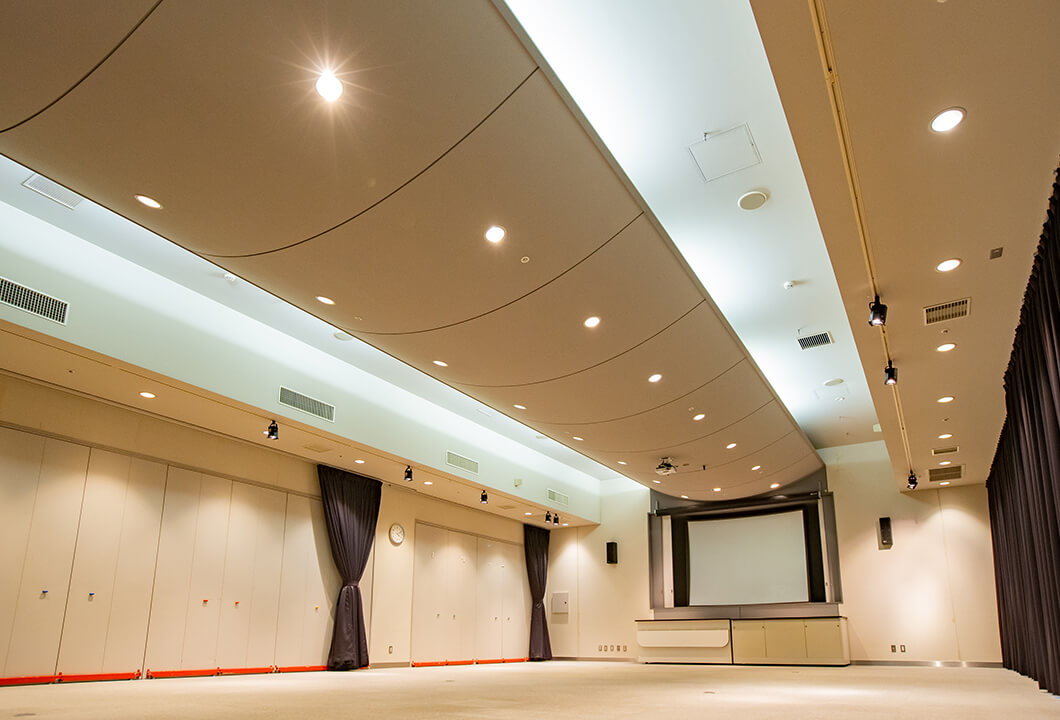 Here we hold a variety of events and activities, such as science shows, vehicle toy displays, musical concerts, and more. Be sure to check our event information when visiting!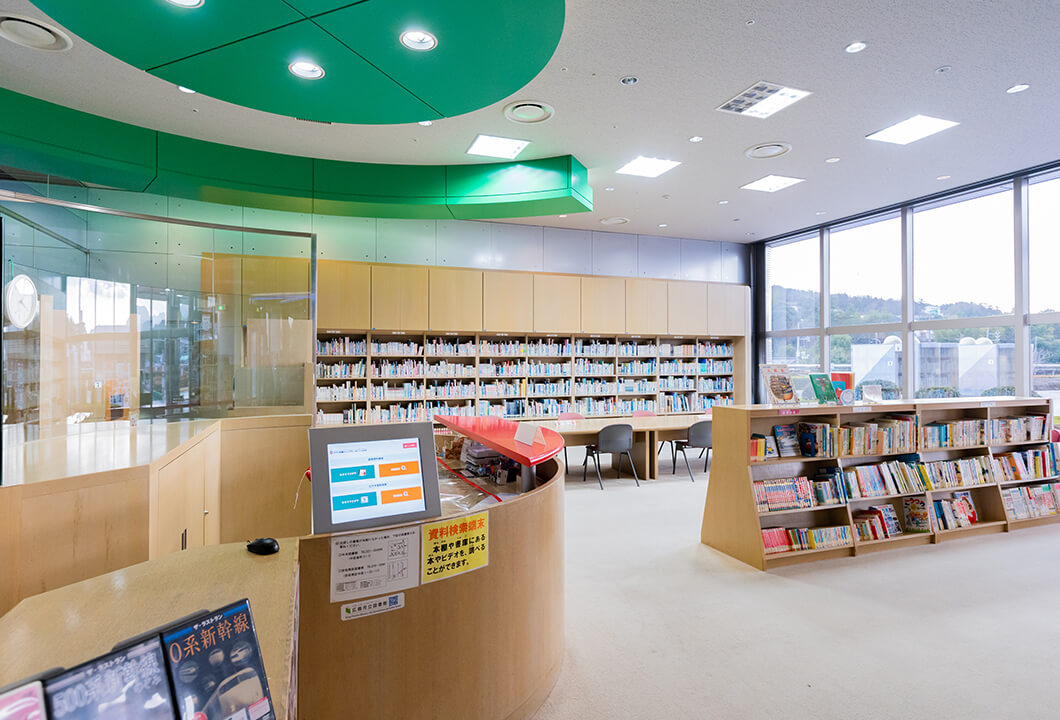 Our library is home to collection of nearly 10,000 books, children's books, magazines, and videos about vehicles and transportation, all available for visitors to enjoy. Visitors can also search our catalogue using our search terminals or their own smartphones or tablets.

Note: we do not provide lending services.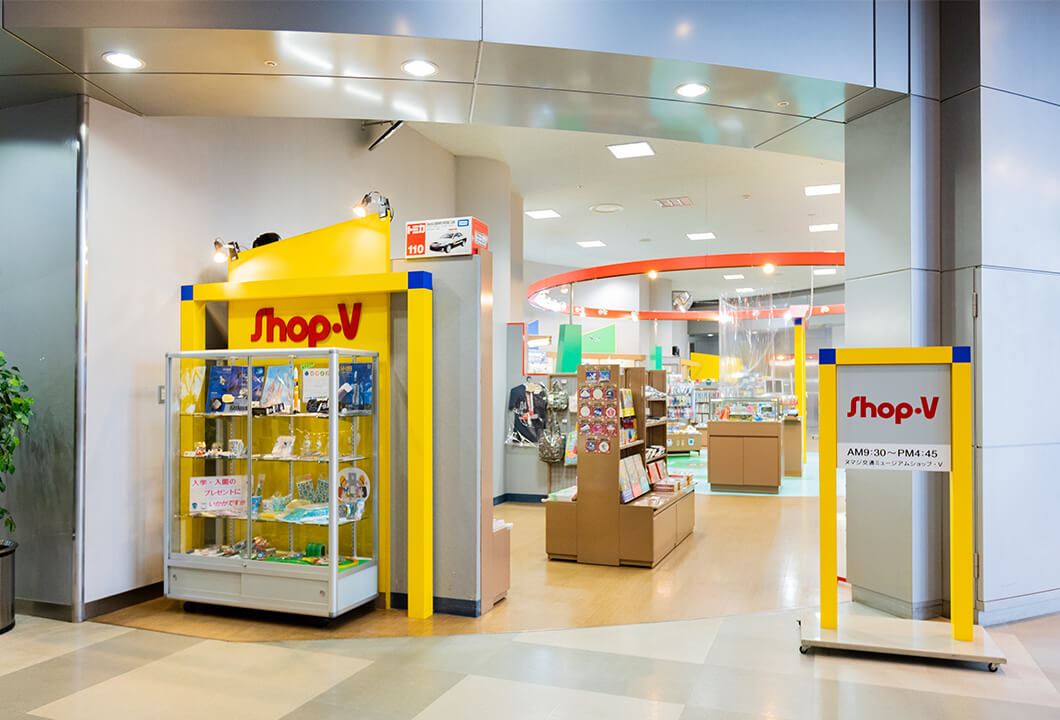 Our shop specializes in vehicle merchandise and includes about 2,000 varieties of domestic and international vehicle models, books, toys, and more. Be sure to check it out when visiting for events or exhibitions. Great for souvenirs and to commemorate your visit to the museum!